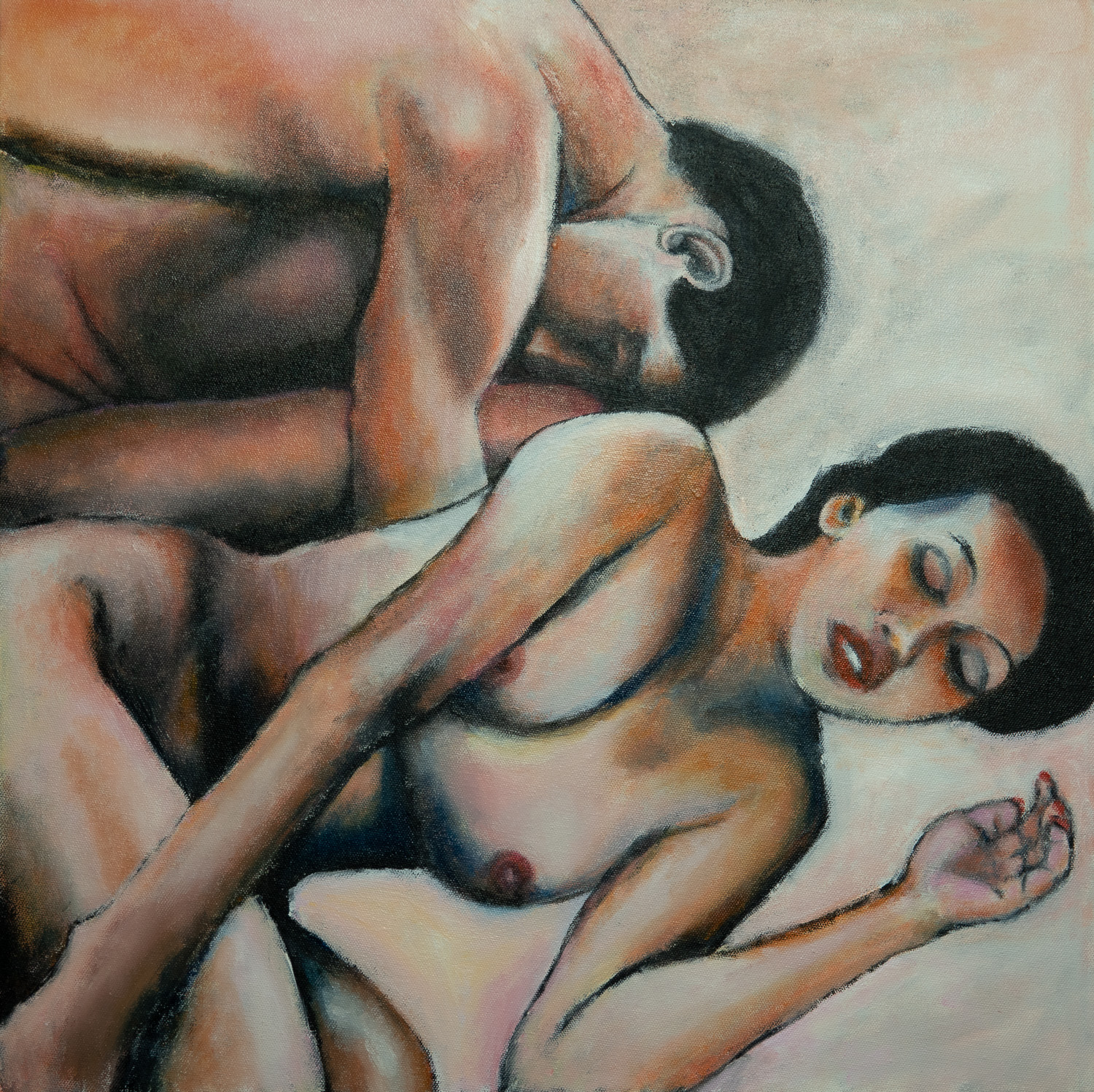 My painting oil on canvas 50 x 50 cms
Influenced by Stanley Spencer's wonderful painting Double Nude Portrait: The Artist and his Second Wife (Leg of Mutton Nude) (1937)
The female is based on my lovely wife and the male based on me inside more than outside.The painting has many possible meanings. Perhaps she rejects him and he is crying, perhaps she is in post-coital sleep, perhaps she is dreaming of someone else. It's up to you to see what you can see.