Love is in the air painting of romance in Thailand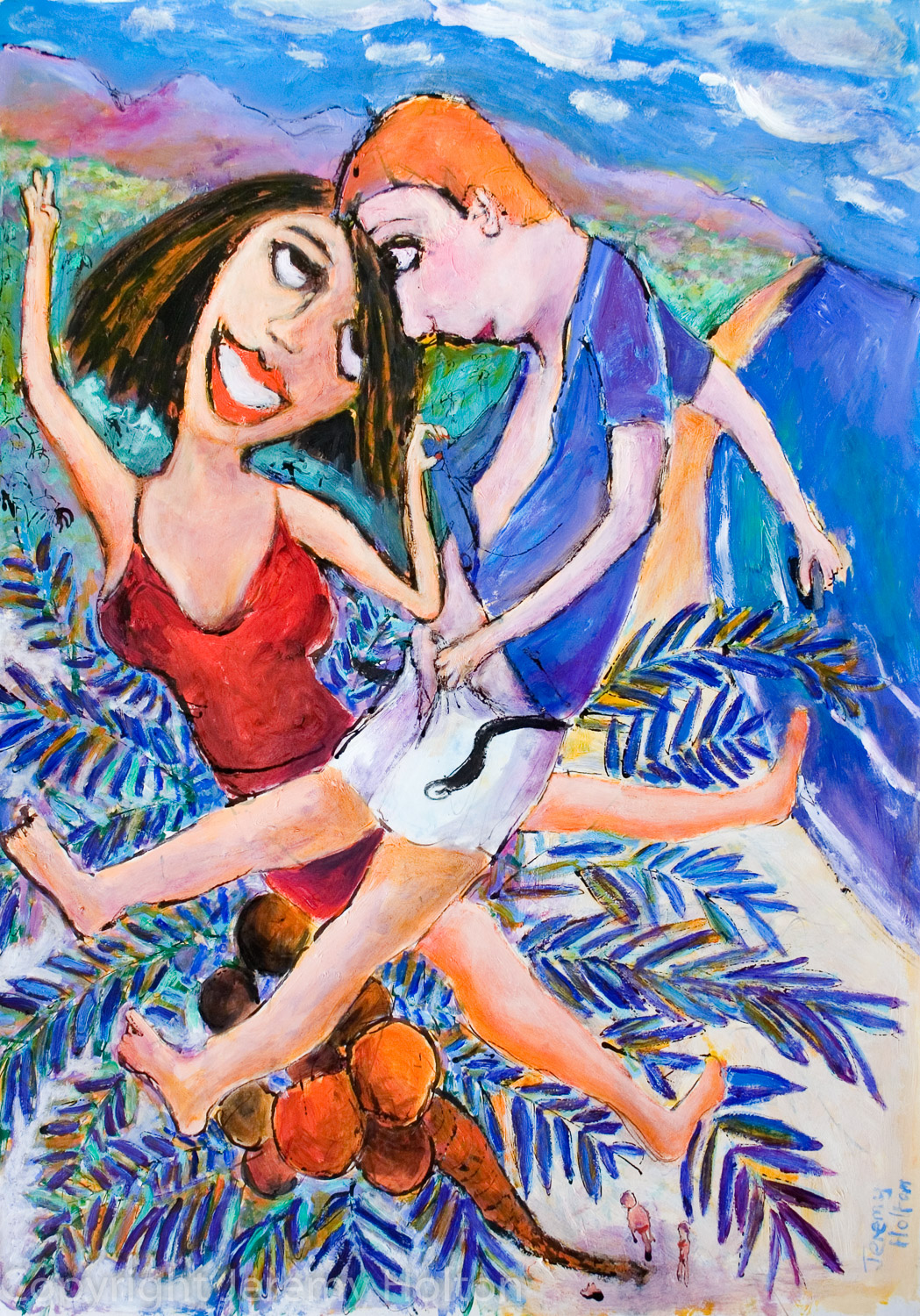 Comments by other artists made in web critique group " Love is in the air !Very amusing composition - love how you lead my eye subtly down to the bewildered lookers on below. Love how you convey how love makes us feel powerless and stoopid when it's new. Those facial expressions are priceless... still smiling here. ""What a great painting. Well composed yet apparently abandoned. Loving and erotic and natural. Amusing and colourful."" This is like an "Adam & Eve" encounter in a fantasy land""Jac hit the nail on the head "love is in the air" :) love the bold colours and the composition work well, their floating motion is very well captured, the mood too, weld one Jeremy"" Jac, I love this one! How colourful, fun, and different! I love their expression and the whole scenery.But I read 'love' and then 'wallet' mmmmhhhh start to wonder ;-)Excellent!!""A wonderful piece, Jeremy - full of grace, humor and imagination - I suppose the Chagall influence is in there, but quite original and fun."

I went on holiday to Thailand where I met a girl and fell in love. That was 17 years ago and now we have 3 boys (5, 13,16). This is a more general comment on the dangers of letting a western man go to Thailand. He is holding onto his pants with one hand and his wallet with the other, she is being enchanting.